Spain women maintain national team boycott as coach delays picking squad
The new coach of Spain's women's team had to delay the announcement of her first squad Friday after the country's World Cup-winning players maintained their boycott of the national team as part of their fight against sexism in soccer.
Spain coach Montse Tomé was set to announce her squad on Friday. But 20 minutes before she was supposed to hold a news conference, the federation said it was postponed to a time to be determined.
The federation said the players had rejected their attempts to convince them to return to the team early on Friday.
That leaves Tomé with the difficult decision of whether to still call up the revolting players, or select a completely different team for upcoming Nations League games against Sweden and Switzerland on Sept. 22 and 26. According to Spanish sports law, athletes are required to answer the call of its national teams unless there are circumstances that impede them from playing, such as an injury.
Spain's women have had little chance to celebrate their greatest soccer achievement because Luis Rubiales, the now former president of the federation, caused an uproar when he kissed player Jenni Hermoso on the lips at the awards ceremony in Sydney on Aug. 20.
The 23 players, along with dozens of other players, responded to his subsequent refusal to step down in the days after the kiss by announcing that they would not play for their nation again until the federation underwent deep reforms and had new leadership.
The federation has been in upheaval since. Rubiales was first suspended by soccer governing body FIFA, then his interim replacement fired women's national team coach Jorge Vilda, who was unpopular with players. Rubiales himself eventually resigned under immense pressure.
Many expected that the firing of Vilda and the exit of Rubiales would clear the path for the return of the players. But it appears that the players want more changes, even though they have not made their specific demands public.
The players said through their FUTRPO union on Aug. 25 that they would not return to play for Spain "if the present leadership continues" and asked for "real structural changes that help the national team continue to grow."
Last year, 15 players similarly rebelled, asking for more "professional" coaching from Vilda. The federation — led by Rubiales — firmly backed Vilda, and only three of those players relented and were eventually included in the World Cup squad.
Quietly, however, the player revolt did appear to lead to some changes. The staff was increased to more than 60 members to accompany the team to Australia and New Zealand, the team flew on chartered flights, and players were given money to help bring their families along. Players with children were also given time to spend with them.
With Rubiales — Vilda's biggest supporter — out of the way, the federation has sided more fully with the players during this second rebellion. In Vilda's place, the federation hired Tomé, his former assistant, as the first female coach of Spain's women's team.
[Do you want more great stories delivered right to you? Here's how you can create or log in to your FOX Sports account, follow your favorite leagues, teams and players and receive a personalized newsletter in your inbox daily.]
Spain midfielder Alexia Putellas, a two-time Ballon d'Or winner, said Wednesday that the players want sweeping reform.
"We are asking for changes so no woman, inside or outside of soccer, should ever have to experience again situations of disparagement, disrespect, or abuse," Alexia said. "We need consensus, courage and leadership from the institutions, please. This is why we will not stop here."
Reporting by The Associated Press.
FOLLOW
Follow your favorites to personalize your FOX Sports experience
---
FIFA WORLD CUP WOMEN trending
---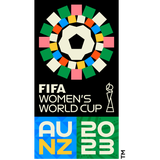 Get more from FIFA Women's World Cup Follow your favorites to get information about games, news and more
---