Shohei Ohtani signs off for 2023. Did he also say goodbye to the Angels?
ANAHEIM, Calif. — His personal belongings gone, his locker mostly emptied out with no reason or update provided by the Angels at the time, it was almost as if baseball's top talent had vanished.
In some ways, the odd scene Friday night was a fitting image for what could be Shohei Ohtani's final run with the underachieving Angels, whose own disappearing acts will leave them without a postseason appearance over the past nine years. 
On an appropriately gloomy Saturday afternoon, general manager Perry Minasian went about explaining the previous night's confusion: 
Ohtani received an MRI on his injured oblique around 4 p.m. PT on Friday. Results came back during the early innings of the game, revealing some lingering "irritation," at which point Ohtani began shifting his focus toward the future and addressing the UCL tear in his elbow that has prevented the two-way star from pitching since Aug. 23. His 2023 season officially over, Ohtani began gathering his things. 
"He thought there was a possibility for a procedure today," Minasian said. "That's why he packed. It's nothing malicious. There's no story there. It's just he's so focused on, 'The season's over, I have to get ready for '24,' and that was what his mindset was."
Minasian didn't provide details on what or when that elbow procedure will be, stating only that Ohtani wants to get it done as quickly as he can. The Angels GM said the team didn't want to reveal the reason behind the empty locker on Friday, fearing it would be a distraction after the game. Of course, the lack of clarity brought about its own unnecessary disruption in a season full of them. 
The locker saga was even stranger considering Ohtani was back at the stadium Saturday night, standing alongside his teammates in the dugout as the Angels were mathematically eliminated from contention following a fourth straight defeat, the latest low in a decade of ineptitude. This one is different, though, considering the ramifications as the game's most dynamic talent prepares for free agency. 
Ohtani's injury may prevent him from signing the same earth-shattering contract he would have received otherwise. But his next employer will still need to break the bank, even if he needs Tommy John surgery for the second time in five years. He underwent the procedure in October 2018 and was back in the Angels' lineup as a designated hitter in May 2019. The hope is he'll still be hitting for his next team by early next season. 
The Angels, of course, hope they are that team. Their pitch will be obvious: stick with what you know. 
"He understands what everything is like here and how much we care about him and how much his teammates care about him," manager Phil Nevin said. "So, that part of it, those are conversations we'll have after the season, I'm sure." 
Added Minasian: "I think he really enjoys his time here. Obviously, he's had three of the greatest — if not the greatest — years any player has ever had. I think he enjoys his teammates, the area, the fan base, the organization. There's a lot of trust and a lot of communication, and I hope he's here for a long time." 
It may be easier to feel that comfort considering the autonomy he receives. The Angels have placated their transcendent star's desires, for better or worse. In Anaheim, Ohtani dictates how much he can handle physically. He decides when he speaks, only talking to the media after games he starts. The most influential player in baseball last played a game on Sept. 3 and last spoke publicly about a month prior to that. Ohtani is provided freedom unlike any player in the game — because he is unlike any player in the game. The Angels gave him sovereignty. He gave them hope. 
His performance this year should make him the runaway MVP, even as he's set to miss nearly the entire month of September. He has nine more homers than the next closest American League hitter. He's hitting 82 percent better than league average and will finish the season with a 1.066 OPS at the plate while striking out 167 batters in 132 innings. 
"You're not going to manage a player like that ever again," Nevin said. 
The production, however, came at a cost. It required a physical gauntlet. At different points this year, Ohtani dealt with blisters and a cracked fingernail, cramps in his legs and in his hand. Often, the ailments forced him out of games early. For a while, he persisted. 
In mid-August, Ohtani had a start pushed back due to arm fatigue. Later in the month, he exited the first game of a doubleheader with the same issue. Tests revealed a torn UCL. The Angels insisted Ohtani had not complained of elbow pain before that day. Minasian told reporters last month that the team offered to get an MRI for Ohtani when he was dealing with hand cramping earlier in the month, but he refused. Ohtani still played the second game of the doubleheader. He recorded a double. The Angels lost for the ninth time in 13 games. 
As he mulled his options, and as the Angels continued to sink, Ohtani continued to hit until he strained his oblique on Sept. 4. He was determined to return in some capacity. This week in Seattle, the Angels long removed from contention, Minasian said Ohtani was still taking "massive hacks in the cage." His work ethic and resolve earned the admiration of teammates. 
For five years, pitcher Patrick Sandoval watched the way Ohtani prepared for games to get his body right. Their conversations evolved from baseball into light banter. This winter, closer Carlos Estévez was surprised to see Ohtani's sense of humor. The two would talk about the game, sure, but also bonded over their shared enjoyment of anime. 
Estévez was one of the only people who knew what was happening Friday afternoon when Ohtani gathered his belongings. As he watched Ohtani pack, he told the impending free agent how much he respects him for doing everything he could to try to come back. He told Ohtani not to change.  
Others were caught more off guard after the game. 
"Definitely weird to see all the stuff gone," Sandoval said Saturday afternoon. "Yeah, just, I miss him." 
The Angels, after all, don't know how much time they have with the two-way sensation. As Ohtani reached his physical breaking point, the Angels hit an inflection point. 
This year was supposed to be different. Their offseason moves appeared to equip them with more depth than usual. Before the season, FanGraphs predicted the Angels to finish second in the AL West with a 48% chance to make the playoffs. PECOTA projections were even more optimistic, giving them a 54.9% chance to reach the postseason. 
For a while, that goal was within reach. 
On June 15, the Angels were a game out of a playoff spot. Then came the avalanche.  Already playing without breakout catcher Logan O'Hoppe, they lost another upstart rookie in Zach Neto to a strained oblique. Veteran infielder Gio Urshela fractured his pelvis. Brandon Drury was lost for a month with a shoulder issue. The hits kept coming in July. 
Mike Trout fractured the hamate bone in his wrist and has played one game since. Taylor Ward took a pitch to the face and hasn't played since. Anthony Rendon fouled a ball off his shin and also hasn't played since. To make matters worse, the Angels have long described Rendon's injury as a bone bruise. Speaking to reporters this week, Rendon claimed he has a tibia fracture. Minasian downplayed the latest communication mishap. 
"We had four different people look at him, two of ours and two that he chose," Minasian said. "And the diagnosis was a bone bruise. That was four people that were very reputable and we trust, and he saw somebody on his own, which he has the right to do, and that person mentioned a fracture. So, it doesn't matter. The diagnosis really doesn't matter. It's treated the same way."
Rendon hasn't played more than 60 games in any of the past three seasons. Trout has played in 237 games the past three years, an average of 79 per season. The Angels are set to pay Rendon $38.5 million a year through the 2026 season and Trout $37.1 million through the 2029 campaign.
There is little reprieve from the prospect pipeline. Two of the best players in Anaheim's barren farm system were shipped out in an effort to try to plug the holes. As the season slipped away, there was some thought that Ohtani might be dealt. Instead, the Angels kept investing, unwilling to let what could be their final season with Ohtani go to waste. 
But they quickly backtracked. Weeks after buying at the deadline, having fallen further out of contention, they cut bait, letting go of most of the reinforcements they had just acquired. The white flag was raised. The supporting cast may have been different. The end result looked all too familiar. 
"We tried to really improve our depth this year," Minasian said. "I believe we did. It's just, we needed more depth on top of the depth we acquired. That's just how the year went."
It is a common refrain. 
The Angels have employed Trout since 2011. He has made it to one division series. They added Ohtani to the fold in 2018. He has never played in a meaningful October — or even September — major-league game. His most consequential appearance came in this past offseason, when he struck out Trout to win Japan the World Baseball Classic. 
Since employing both generational talents, the Angels have yet to finish better than third place in the division. It's a trend that will continue through a 2023 season that began with so much promise — and ended with the best player in the sport packing up his belongings Friday night, two weeks before season's end, perhaps for the final time in an Angels clubhouse. 
"You never know," Estévez said, "what's going to happen." 
Rowan Kavner covers the Dodgers and MLB as a whole for FOX Sports. He previously was the Dodgers' editor of digital and print publications. Follow him on Twitter at @RowanKavner. 
---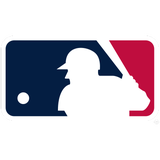 Get more from Major League Baseball Follow your favorites to get information about games, news and more
---