How to bet U.S. Open 2023: A bookmaker's take on the betting odds
The first thing you'll notice when looking at any betting board for this year's U.S. Open is the love for Scottie Scheffler.
Scheffler is as low as +600 to win his second major championship – an insanely short price in modern-day golf betting – but it's impossible to ignore his recent dominance. 
He has placed 12th or better in 16 straight PGA events, with two victories and 13 Top-10 finishes over that span.
And that's without his putter being on fire.
[RELATED: Chris "The Bear" Fallica's U.S. Open best bets]
"He finished one shot off the lead at Memorial a couple of weeks ago and lost like eight and a half strokes on the green over the course of four days," Circa Sports assistant sportsbook manager Jeff Davis told FOX Sports. 
"He's hitting the ball so much better than everyone else," Davis explained. "If the guy putts break-even, he'll be very hard to beat."
Davis is dealing Scheffler (+615) almost five dollars shorter than Jon Rahm (+1095), and if you double Scheffler's odds, he's still shorter than Brooks Koepka (+1295) and Rory McIlroy (+1595).
Maybe a little Scheffler insurance isn't a bad idea.
U.S. OPEN ODDS AT CIRCA SPORTS
Scottie Scheffler +615 (bet $10 to win $71.50 total)
Jon Rahm +1095 (bet $10 to win $119.50 total)
Brooks Koepka +1295 (bet $10 to win $139.50 total)
Rory McIlroy +1595 (bet $10 to win $169.50 total)
Patrick Cantlay +1650 (bet $10 to win $175 total)
Xander Schauffele +1775 (bet $10 to win $187.50 total)
Viktor Hovland +1825 (bet $10 to win $192.50 total)
Jordan Spieth +2750 (bet $10 to win $285 total)
Cam Smith +3100 (bet $10 to win $320 total)
Max Homa +3300 (bet $10 to win $340 total)
Collin Morikawa +3600 (bet $10 to win $370 total)
Tyrrell Hatton +3650 (bet $10 to win $375 total)
Tony Finau +3800 (bet $10 to win $390 total)
Rahm routinely hovers near the top of the sheet, and his recent win at Augusta National two months ago is fresh on the mind of American bettors.
Then there's Koepka, or "The Switch," as Davis joked.
"Koepka has been very popular at the window," he reported. "We got as high as +1295 on Tuesday night. Basically, they won't let us get to 13. There's always interest in Koepka, and he shows up in most majors. I don't know anybody else that can turn the switch on and off quite like that guy.
"I would be surprised if he doesn't play well."
Meanwhile, McIlroy remains a very polarizing figure. I know some people who can't stop firing Rory bets, while others can't stand him. Either way, he's good for action, and yes, bookmakers are aware of the narratives.
All that animosity towards LIV doesn't affect McIlroy's odds.
"We know about all of Rory's [emotions]," Davis said.
"What we don't know is, will Golfer X go to dinner with his wife on Wednesday night and have a bottle of wine? Then when they're getting ready to leave the restaurant, a couple of their friends will show up, and they get another bottle of wine, and all of a sudden, it's after midnight. We've all been there.
"We have no idea what's going on in these people's lives away from the golf course. You can't put any of that stuff into the number. You book it like everything is the same and if something comes out, you adjust.
"Nothing goes into the number from a narrative perspective."
As for trendy golfers at bigger prices, Davis quickly mentioned two golfers in the 156-player field at the Los Angeles Country Club.  
"We're at 75-1 on Si Woo Kim to win this weekend," Davis said. "The guy has been sneaky good over the last handful of events. The price is probably getting a little too short, but our bettors are really backing Si Woo.
"Cam Smith is another one that's really popular. He's another guy that gets popped anytime the number gets around 33-1 or higher. The math guys will tell you his number should be 60- or 70-1, which isn't necessarily the number either, but 30ish feels too short given his recent form."
A market I love perusing at major tournaments is the cut market. Will a golfer make or miss the cut at a given event? You're rewarded handsomely if you can circle the right guy who face plants on Thursday and Friday.
Hell, Scheffler is +700 or higher to miss the cut.
That market on players like Tiger Woods and Phil Mickelson is fascinating. Woods isn't active this weekend, but Mickelson is. And Circa is dealing Lefty at +20000 outright ($10 wins $2,000), yet he's +145 (bet $10 to win $24.50) to reach the weekend.
"Golf is weird," Davis cracked. "Where a guy is on the outright board doesn't necessarily correlate with how he might be priced in matchups or cut props. The best example is a guy like Charles Howell III. He was on the tour for 20-plus years and won two or three times, but he was a cut-making machine.
"Some guys are good enough to make the cut and be around for the weekend and some guys are boom or bust. We've seen Good Phil and Bad Phil. The variance in what you get out of Phil Mickelson is wild.
"Would you be surprised if he shot 66 or 80 on Thursday?"
Nope.
"Exactly."
Last but certainly not least, everybody loves a long shot.
These are players you sprinkle 10 or 20 bucks in hopes they overshoot expectations, so you're in a solid position heading into Sunday. If you're not feeling the outright markets, you can eye the exotic possibilities.
"The guy that seems to be forgotten about is Mito Pereira," Davis assessed. "I personally bet some 175-1 earlier this week. He seems to show up and hang around in these tournaments. He hasn't really done anything to make you think he can't play on this stage. The number feels a little too big and he's just not priced appropriately to how good he can be.
"Is he going to win? Probably not. But the low-to-mid triple-digit numbers are incorrect. He's better than a lot of guys priced at 75- to 100-1."
Sam Panayotovich is a sports betting analyst for FOX Sports and NESN. He previously worked for WGN Radio, NBC Sports and VSiN. He'll probably pick against your favorite team. Follow him on Twitter @spshoot. 
FOLLOW
Follow your favorites to personalize your FOX Sports experience
Play FOX Super 6 every week for your chance to win thousands of dollars every week. Just download the Super 6 app and make your picks today!
---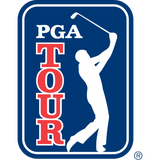 Get more from PGA Tour Follow your favorites to get information about games, news and more
---