Colorado's Deion Sanders fires back: CSU coach 'messed around,' made it personal
Colorado State's Jay Norvell is the latest person in college football to take a shot at Deion Sanders and Colorado.
Ahead of his team's tilt against the Buffaloes on Saturday, Norvell explained on his weekly show that he and his players had to do "videos" for the television production of the game, explaining that his players had a "chip on their shoulder" following the session. He then made a comment that appeared to criticize Sanders for how he dresses when speaking to the media.
"They're tired of all that stuff," Norvell said. "They really are tired of it. And I sat down with ESPN today, and I don't care if they hear it in Boulder. I told them, 'I took my hat off, and I took my glasses off.' And I said, 'When I talk to grown-ups, I take my hat and my glasses off.' That's what my mother taught me."
While Norvell didn't name Sanders, it can be easily assumed that he was speaking about the coach he's about to go up against on Saturday. Coach Prime's typical attire since he has become a coach has included wearing a hat and sunglasses, and keeping the look when he speaks to media on the field and in press conferences. 
Norvell received some applause from Colorado State fans who attended his show, which was recorded at a local restaurant in Fort Collins, Colorado. Norvell realized his comment could be taken as whiteboard material, but thought it would have no bearing on the final result.
"They're not gonna like us, no matter what we say or do," Norvell said. "It doesn't matter. OK, so let's go up there and play. That's just how I feel about it. I don't mean to take over the show. I'm just tired of it. I mean, I'm tired of all that stuff. And I know everybody else is too. So let's go play."
And Norvell was right that his comments would catch Sanders' attention and his adversary fired back.
Speaking on the "Buffs Primetime Radio Show", he responded when host Mark Johnson put on a pair of sunglasses and his cowboy hat and asked Sanders what he thought of the look.
"I'm not going to get in front of you and change who I am just because you're here," Sanders said. "I don't do that. I'm consistent with who I am."
Later in the show, he said: "I'm a grown man, you telling me what I'm supposed to wear, what I'm not supposed to wear. Please."
And finally, later at practice, Sanders told his players what he thought of the whole thing, and it was captured by the YouTube channel that chronicles the program.
"I'm minding my own business, watching some film, trying to get ready, trying to get out here and be the best coach I can be and I look up and I read some bull junk that they done said about us," Sanders said.
"Once again. Why would you want to talk about us when we don't talk about nobody? All we do is go out here, work our butts off and do our job on Saturday. But when they give us ammunition, they done messed around and made it what? Personal."
Colorado is off to an impressive 2-0 start in the Sanders era, with the coach and players taking aim at people who doubted the program entering the season. Following its season-opening upset win over TCU, Sanders said that he kept "the receipts" on those who predicted the team would struggle after completing a total roster overhaul following a 1-11 year in 2022. 
[Do you want more great stories delivered right to you? Here's how you can create or log in to your FOX Sports account, follow your favorite leagues, teams and players and receive a personalized newsletter in your inbox daily.]
The disrespect continued following Colorado's Week 2 win over Nebraska. Quarterback Shedeur Sanders believed that Nebraska coach Matt Rhule disrespected his father, saying that Rhule, "said a lot of things about my pops, about the program." 
The younger Sanders also noted that Nebraska gathered as a team around Colorado's logo at midfield prior to the game, which he found disrespectful. Rhule said he meant no disrespect by it, adding it was a pregame ritual and that he invited Sanders to join. 
Now, the focus shifts to Saturday, where Sanders and the Buffaloes are currently listed as 24-point favorites against the Rams. Kickoff is set for 10 p.m. ET at Folsom Field.
---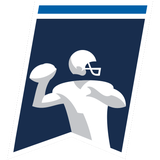 Get more from College Football Follow your favorites to get information about games, news and more
---