College football Week 3 top plays: Ohio State leads, No. 1 Georgia battling South Carolina
Week 3 of the college football season is underway!
Drew Allar and No. 7 Penn State were able to come away with a 30-13 win over Illinois to open up Big Ten play. Allar went 16-of-33 and had 208 passing yards on the day. Check out the recap and top plays here. No. 14 LSU won its second game in a row, taking down SEC foe Mississippi State, 41-14.  The Tigers were led by stellar playing from QB Jayden Daniels, who ended the day with 352 passing yards and two rushing TDs. 
In an exciting upset, Missouri defeated No. 15 Kansas State, 30-27. The game was sealed by a 61-yard field goal by Harrison Mevis, the longest field goal in SEC history. The previous record was a 60-yard field goal kicked nearly 40 years ago in 1984. 
Currently, No. 6 Ohio State is hosting Western Kentucky (watch on FOX and the FOX Sports app) and No. 8 Washington is in East Lansing to take on Michigan State. Also, No. 10 Alabama made another quarterback change as its offense has struggled in the first half against USF, placing Ty Simpson in for Tyler Buchner, who made his first start for the Crimson Tide on Saturday. 
Later, No. 11 Tennessee heads to The Swamp to face Florida as well. Closing things out, it's a battle between in-state rivals, as TCU faces Houston (8 p.m. ET on FOX and the FOX Sports app), followed by Deion Sanders and No. 18 Colorado playing host to Colorado State (10 p.m. ET).
Here are the top moments!
Western Kentucky at No. 6 Ohio State 
Try to stop TreVeyon
TreVeyon Henderson found room along the sideline and hit the jets for a 21-yard score to give Ohio State the first touchdown of the game. 
Two TD TreVeyon 
The Ohio State running back added his second touchdown of the game when he navigated his way through blockers in front before getting into the end zone for a 7-yard score to extend the Buckeyes' lead to 14-3 in the second quarter. But prior to that play, Henderson leaped over a Western Kentucky defender to help set up Ohio State for the score. 
Ohio State's TreVeyon Henderson pulls off a NASTY hurdle, fuels 2nd rushing TD against Western Kentucky
Western Kentucky works its way into the end zone
The Hilltoppers ran a screen pass from the Buckeyes' 2-yard line, with Austin Reed connecting with Malachi Coley to score a touchdown to cut Ohio State's lead to 14-10 in the second quarter. 
Western Kentucky's Austin Reed connects with Malachi Corley for a two-yard touchdown, trimming Ohio State's lead
The marvelous Marvin
In its first play with the ball back, Ohio State hit a home run, with Kyle McCord finding Marvin Harrison Jr. open deep for a 75-yard score to give the Buckeyes a 21-10 lead.
Kyle McCord links up with Marvin Harrison Jr. on a 75-yard touchdown pass, extending Ohio State's lead vs. Western Kentucky
Oh, look at all of those Ohio State TDs
The Buckeyes went on a major scoring run to close out the first half, scoring a touchdown on four consecutive drives to give them a 42-10 lead going into the break. 
Following Harrison's touchdown, Chip Trayanum scored on a 40-yard run up the middle with ease to extend Ohio State's lead to 28-10. 
Ohio State's Chip Trayanum breaks MULTIPLE tackles en route to electric rushing TD against Western Kentucky
Emeka Egbuka followed that up with two touchdowns of his own. First, he caught a pass over the middle and ran in for a 15-yard touchdown.
Kyle McCord finds Emeka Egbuka on a 15-yard TD pass, extending Ohio State's lead vs. Western Kentucky
Then, Egbuka added another touchdown with eight seconds left in the half, catching a fade pass from McCord for a 14-yard touchdown as Ohio State's offense finally found a rhythm. 
South Carolina at No. 1 Georgia
Game on, Gamecocks!
South Carolina opened up the scoring in Saturday's game when Spencer Rattler connected with Antwane Wells on a screen pass that went 17 yards for a touchdown, putting No. 1 Georgia in an early hole. 
UGA says ugh
Georgia looked to cut South Carolina's 7-3 lead with a chip shot field goal in the second quarter, but the kick went wide left, keeping the score intact. 
South Carolina scores again
The Gamecocks added a second touchdown when Dakereon Joyner took the direct snap out of the shotgun and ran it two yards for the score, giving South Carolina a 14-3 lead right before halftime. 
Bulldogs bulldoze into the end zone
Georgia finally scored a touchdown in the third quarter, marching down the field in the opening drive of the second half before Daijun Edwards charged ahead for a 7-yard score, cutting into South Carolina's lead to make it 14-10. 
Bulldogs battle back
Georgia quickly took the lead in the second half, scoring on each of its first two drives of the third quarter to take a 17-14 lead. Dillon Bell added the second touchdown of the game for the Bulldogs when he rushed in for a 3-yard score. 
No. 8 Washington at Michigan State
No. 14 LSU 41, Mississippi State 14
Too little, too late
A quick pass from QB Mike Wright to TE Antonio Harmon resulted in a 4-yard TD for the Bulldogs in the fourth quarter, but it was not enough to overcome the large deficit. 
Roaring on
The Tigers made it 41-7 adding a 1-yard rushing TD from Daniels on first-and-goal. Another deep connection with Nabers set up the scoring play.
5 for No. 5
Daniels' added to his day with a 5-yard rushing TD in the third quarter. The senior was shaken up earlier in the quarter after a hit, deemed targeting, was placed on him by Mississippi State safety Shawn Preston who was subsequently disqualified.
It's good!
Ramos nails a 41-yard FG and put the Tigers up by 20.
Before the half
Lideatrick Griffin got his first career rushing touchdown, and gave the Bulldogs their first score of the game, running 9 yards into the end zone right before the half.
3rd & goal 
RB Josh Williams rushed for a 1-yard TD, giving the Tigers a 24-0 lead.
Run it back
It was déjà vu for Daniels and Nabers as the two connected again for another TD to push the Tigers to a 16-0 lead. The extra point was good, making it 17-0.
Touchdown!
Jayden Daniels found Malik Nabers for a 26-yard TD pass to give LSU a 9-0 lead late in the first quarter. The Tigers were first on the board following a 22-yard FG from Damian Ramos early on and ended the quarter 10-0.
No. 11 Tennessee at Florida (7 p.m. ET)
TCU at Houston (8 p.m. ET, FOX)
Colorado State at No. 18 Colorado (10 p.m. ET)
FOLLOW
Follow your favorites to personalize your FOX Sports experience
[Do you want more great stories delivered right to you? Here's how you can create or log in to your FOX Sports account, follow your favorite leagues, teams and players and receive a personalized newsletter in your inbox daily.]
---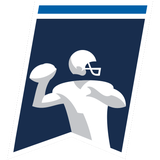 Get more from College Football Follow your favorites to get information about games, news and more
---