'Bear Bets': The Group Chat's thoughts on Colorado, which favorite to fade
Week 3 of the college football season is upon us, which means another episode of "Bear Bets" is live!
In the "Group Chat" segment of this week's episode, Chris "The Bear" Fallica and Geoff Schwartz, Sam Panayotovich and Will Hill shared thoughts on Colorado. Deion Sanders has led the Buffs to a 2-0 start causing the betting public to fall in love with them, so they discuss this weekend's big game. 
Also, the fellas broke down which ranked road favorite they're staying away from this weekend, and, of course, their other favorite bets.
Let's dive in!
What to make of No. 17 Colorado's continued hot start
Sammy P: "We all know they're going to be in Oregon next week. The question is, are they going to be able to cover against Colorado State? The look-ahead number for this game in Vegas was Colorado -10. We are now at Colorado -23.5, and I feel like I must take the 'dog. But I also wouldn't be surprised if they won 38-10. So I think we saved this one here. Obviously, Oregon is a much bigger test. But yeah, this Colorado thing is crazy. And I think I might hate them. I might."
Hill: "I think we need to get past the look-ahead lines with Colorado. … I mean, I understand Nebraska had their chances last week … but this team is just way better than we thought. The receivers are real. There's obviously talent there. I do think there are still deficiencies along both lines and there are going to be ways to play against it. There are going to be opportunities to play against them. I think Oregon next week is a really tough spot, but I don't know that I want to get in front of this team right now."
Schwartz: "I'm hoping that Colorado State gets blown out. Colorado comes in there and they win 45-10. That Oregon look-ahead number right now is Oregon favored by 14.5 and that starts creeping down and down as people start betting Colorado, and we get a great number for Oregon."
The Bear: "This [should] be the ultimate play-against spot because you have the 21-point upset win over TCU and in your home opener, you beat Nebraska. Next week, you have Oregon. Like, this is like the rotten, stale sandwich game of all time for a normal team. But this is not a normal team. Like, I don't think they're wired that way to be, 'We're just going to go through the motions against Colorado State.' I think they're out to score points against anybody that they play. 
Which of these ranked road favorites are you fading? FSU (-26.5) @ Boston College, Penn State (-14.5) @ Illinois, Tennessee (-6.5) @ Florida, LSU (-9.5) @ Mississippi State
Hill: "I like Florida and man, if you've been betting these games for a long time, there's definitely a little bit of a sticker shock when you see Tennessee laying basically a touchdown on the road. … Like, my how the times have changed. But I like Florida. I think there's a little bit of a shock here for Tennessee, who's played two cupcakes in Austin Peay and Virginia. Now, you're gonna go to The Swamp. That's a night game. That crowd is going to be loud; they're going to be well-hydrated. I think Florida's played OK."
Other plays you like this weekend?
Schwartz: Michigan State +16.5 vs. Washington
"I know Michigan State has some turmoil on the coaching side, but Washington plays much worse on grass, which is weird because they should be fine on grass. Last season, I believe [both of their losses] were on grass. … This one feels interesting because I feel like this is one of those like 'rally behind the interim coach and plays pretty well against Washington.'"
"Well, UTSA tweeted a picture of their starting quarterback Frank Harris wearing a boot, passing out like cupcakes on campus. He's got a boot on! So, I don't think he's going to play. It also doesn't help UTSA that this is a Friday game off a Saturday game. Harris took a shot in the last game that was foot got injections in his toe. He talked about it on Twitter, but oftentimes that's worse the next week."
---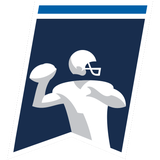 Get more from College Football Follow your favorites to get information about games, news and more
---