'Bear Bets': The Group Chat discuss Rodgers' injury, teams to avoid in NFL Week 2
Week 2 of the NFL season is already underway, so it's time for another episode of the "Bear Bets" digital show.
FOX Sports' Chris "The Bear" Fallica and Geoff Schwartz were once again joined by FOX Sports Betting Analyst Sam Panayotovich and Will Hill for the "Group Chat" segment of the show where they discuss their favorite bets.
In the latest edition of the segment, the gang went over which new future bets they like the most because of Aaron Rodgers' injury and the favorites they're scared to bet in Week 2. 
Let's jump into the fun.
Any futures you like following Aaron Rodgers' injury?
Hill: Robert Saleh to win Coach of the Year (+1400)
"If they can somehow get to nine wins — whether it's with [Zach] Wilson, or they trade for [Ryan] Tannehill in a month, or Kirk Cousins — and if they can somehow get in the playoffs, there will be a narrative that [Robert] Saleh held this team together and overcame all of this adversity. There'll be a little bit of a sympathy vote, it will be a great narrative. They haven't made the playoffs in forever, which helps with these things. So Saleh at 14-1, 15-1 to win Coach of the Year is solid. 
Sammy P: Robert Saleh Coach of the Year (+1400)
"You are so right with that, and that makes me terrified because I'm sitting here holding a [Mike] McDaniel ticket. … Tua [Tagovailoa], McDaniel, [Tyreek] Hill and [Jaylen] Waddle are onto something special here, but you're totally right. If Saleh can get them nine or 10 wins, he will probably win Coach of the Year now. I feel like it's not going to be popular here, but I still think they have a top-five defense in New York. They've got the running backs.
Schwartz: Patriots Over 6.5 wins (-142)
"In the wake of that, New England's win total went down 6.5 after they lost to the Eagles, and they played much better in the second half of that game. If you turned it off after the first quarter, you saw a bad Patriots team. They looked pretty good in the second half of that game, I would bet the team over now because they're gonna beat Zach Wilson twice."
The Bear: Dolphins to win the AFC East (+140)
"Maybe I was a prisoner of the moment a little bit as well, but I immediately jumped on the Dolphins at +140 to win the division, just because the best team in the division, the Bills, suffered a loss. And I think with the Dolphins going on the road and getting a win against the Chargers, [they look good]."
Is it worth betting on Jalen Carter to win Defensive Rookie of the Year (+300)? 
Schwartz: "Yes, absolutely. I think Carter because of the attention that he gets playing for the Eagles, obviously, but also his backstory. He's going to continue to be in the narrative, right, because each week we're gonna say, 'I can't believe nine teams pass on Jalen Carter,' right? I think it's a great wager."
Sammy P: "A lot of primetime games. Tyree Wilson's already having some ankle stuff in Vegas. Lukas Van Ness is probably not going to get the run, [as well as] Jack Campbell. I mean, these are guys that are good players, but they're not the best rookies on that side of the ball."
Which favorite is the biggest landmine?
The Bear: Dolphins -3 @ Patriots
"There are a bunch of games that I want absolutely no part of. I think Miami-New England is probably the game that I want the least part of because you get New England, who could be a very live dog but on the other end, you got Miami, who last week looked unbelievable and went on the road to win."
Sammy P: Buccaneers -2.5 vs. Bears
"If you think I'm laying -2.5 with the Buccaneers, you are out of your freakin' mind. There's not a fool that thought the Buccaneers were gonna get out of the cellar in the NFC South, right? Oh, maybe they'll win four games, and now they are favored against the Chicago team – I understand Chicago did not look great. But Chicago was also in the game for like 35 minutes, right? They're down 10-6 at half, and then they had a pick-6, and then it was just it got away from Chicago quickly. I think they're going to make some changes. … [This game] really should be a coin flip or Bears -1.
Schwartz: Giants -5.5 @ Cardinals
"Everyone is going to wager on the Giants this week in Arizona, and I would just advise you not to do that. … I made this point a lot guys, but Arizona was trying to lose games, right? But you try to lose games Monday through Saturday. On Sunday, the players and coaches are trying to win games, right? That's their job on Sunday is to play hard and win a football. Your take about them having a bad roster, which Arizona does, but they played hard on Sunday. We saw them play hard. They're going to come back home and play hard again. The Giants obviously need a win guys, but the Giants had problems. Daniel Jones looks like Daniel Jones, that's a little bit of a problem. The offensive line is an issue. Their left tackle is probably out this game. I'm not putting my money in Arizona, but if you're putting your money on the Giants -5.5 on the road against Arizona after that game on Sunday night, I couldn't do it."
"I would say, to Sammy P's point, keep in mind season win totals because it's not that long ago [we were looking at them] … "Seattle was around nine for season wins. Detroit was 9.5. So, OK, Detroit is slightly better, but now they're laying [-4.5]? I'm not a big trend guy, but one trend I do like is a 0-1 team getting points against a 1-0 team. There's an overreaction built into that market, usually because one team won and the other team lost. There's a desperation with these 0-1 teams, they do not want to open 0-2."
FOLLOW
Follow your favorites to personalize your FOX Sports experience
---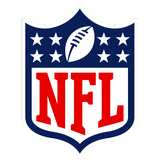 Get more from National Football League Follow your favorites to get information about games, news and more
---